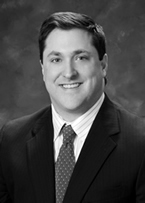 Beau E. LeBlanc
Member
Cell: 504.390.4407
PRACTICE AREAS
Beau E. LeBlanc is a member of the firm with a practice focusing on complex commercial litigation, construction-related dispute resolution and advice, general contract advice, as well as admiralty and insurance litigation. Among the clients Beau serves are onshore and offshore energy and marine general and EPC contractors, shipyards, marine and rig fabrication companies, land-based contractors and vendors, design and engineering firms, marine transportation and offshore service companies, marine and energy power manufacturers/service providers, and heavy equipment manufacturers.
Beau has significant experience in prosecuting and defending against claims in complex commercial, construction, maritime and insurance matters, in state and federal courts — on the district court and appellate levels — in Louisiana, Texas and Mississippi, as well as in domestic and international arbitrations administered by the American Arbitration Association and the London Court of International Arbitration.
Beau's litigation and arbitration experience has included the preparation, litigation and/or trial of claims addressing: commercial contract breaches, delay, disruption and acceleration, cumulative impacts, disputed changes orders, warranty or guarantee obligations, force majeure, contractual liquidated damages, non-competition agreements, breach of fiduciary duties, fraudulent transfers, builder's risk and other insurance coverage issues, bonds/letters of credit, exoneration from and/or limitation of liability and personal injury/death.
Beau has negotiated, drafted or advised upon a wide range of commercial and construction-related contracts, including EPC contracts, new construction and repair contracts, master service agreements, design and engineering contracts, purchase orders, professional service agreements, joint venture/teaming agreements, bonds and letters of credit, non-competition agreements, as well as charter party and other agreements in the admiralty context.
Prior to undertaking his private practice, Beau served as a full-time law clerk from 1998-1999 to the Honorable G. Thomas Porteous, Jr., District Court Judge, U.S. District Court, Eastern District of Louisiana.
Jurisdictions Licensed to Practice
Court Admissions
U.S. Court of Appeals for the Fifth Circuit
U.S. District Court, Eastern, Western and Middle Districts of Louisiana
U.S. District Court, Southern, Northern and Eastern Districts of Texas
U.S. District Court and U.S. Bankruptcy Court, Southern District of Mississippi
U.S. District Court, Southern District of Alabama
Education
Juris Doctorate, University of Virginia School of Law, 1998
B.A., with honors, Georgetown University, 1995
Professional & Bar Association Memberships
American Bar Association (Member, ABA Forum on Construction Law and ABA Litigation Section)
Louisiana State Bar Association (Member, Fidelity, Surety & Construction Law Section; Civil Law & Litigation Section; and Alternative Dispute Resolution Section)
State Bar of Texas (Member, Construction Law Section)
New Orleans Bar Association
Houston Bar Association (Member, Construction Law Section)
Partner Member of the Shipbuilders Council of America
Awards
Named to the Louisiana Rising Stars list as one of the top up-and-coming attorneys in Louisiana for 2012.